About
The Story Behind This Website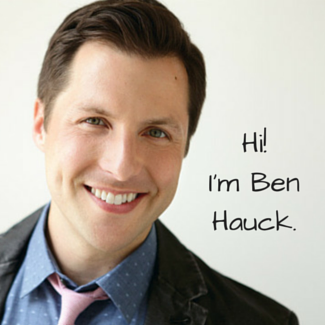 What's
Acting Income

?
What You'll Find Here
The Acting Income website covers a wide range of topics aimed at helping you to earn an income as an actor. From performer and non-performer jobs to strategies for surviving in an expensive city, I cover it all.
The Acting Income Podcast with Ben Hauck
Notably, Acting Income features a podcast with tips, insights, stories, interviews, reviews, and resources useful for the professional actor surviving in the big city. I invite you to tune in and subscribe!
The Acting Income Blog
Acting Income also features a blog with podcast show notes, tips and tricks, online discussion, and additional insights on acting, making money, and staying balanced. I hope you'll comment and share your perspectives.
Resource Center (Coming!)
The resource center on Acting Income includes links to important products I heartily recommend to support your pursuit of professional greatness.
Online Store (Coming!)
Last but certainly not least, Acting Income offers an online store with downloadable ebooks on the topics related to earning an income as an actor.
Why Acting Income?
Acting Income comes from my own desire to earn more income as an actor in an expensive city like New York City.
I hope by sharing what I learn that you can act, make money, and stay balanced in that pursuit.
What to Do Now —
Why not start by subscribing to the podcast! Subscribe now »